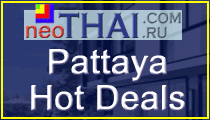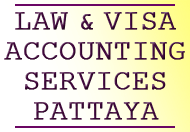 Thai Baht exchange rates PROMOTHAI.com
THB
buy
sell
USD
34.2062
34.6241
EUR
36.6225
37.4851
GBP
42.187
43.181
HKD
4.3523
4.4503
JPY
24.451
25.2837
19 May 2023
Sales -
R19791
Apartment 1-Bedrooms 30.9 sq.m.
Bangkok
139 ถนน กาญจนาภิเษ



Sale price
1 180 000
THB

- Thai ownership

Updated 6-3-2023



Floor number - 5
Bedrooms - 1
Bathrooms - 1

Security


A/C number - 1

Furnishing semi-furnished

Kitchen

Cooking hob


DON'T MISS CHEAP CONDO AND GOOD
LOCATION CONDO FOR SALE BANGYAI
SQUAREM 30.5 sqm
The room is on the 5th floor. One bedroom, 1
bathroom, living room,kitchen.
Good location, comfortable and quiet. The project
is on Kanchanaphisek Road, Bang Yai. In front of
the project, there are bus stops, win-win cars,
vans and flyover. Very convenient to travel.
Opposite Bang Yai Square Mall ,Within about 200
meters to Big C department store , Big C Extra,
Home Pro, Bangyai Situe Market and about 300
meters away from Central Westgate, about 100
meters away from the sky train stairs. Good
location like this is rare. ...
FULLY BUILD IN FURNISHISHED FURNITURE;
Built-in furniture, consisting of - Bed with
decorative headboard and built-in wall - Dinning
table set
+ Large built-in wardrobe built around the ceiling
Large sliding door - Large built-in work desk with
nine
+living room The living room consists of - TV
shelf and large built-in hanging cabinet - Sofa bed
All built-in kitchens, dishwashers and kitchen
cabinets, large storage units, hanging cabinets, a
large set of projects ,1 bathroom, wash basin
Water heater
+ Electrical appliances include - 1 air conditioner -
refrigerator -, fan with a flap
Utilities and convenience CCTV, Key Card,
Parking lot, 24-hour security, safe, clean,
convenient, family mart, spa shop, store, beauty
salon, laundry and coin operated laundry Coin
drinking water
Walking distance from condo condo, at anytime,
very convenient
Contact Heng Heng, call
0968267727,0829721648.