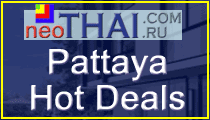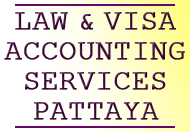 Car Rental in Pattaya
and Suvarnabhumi
Best Price Guaranteed!
Thai Baht exchange rates PROMOTHAI.com
THB
buy
sell
USD
32.71
33.38
EUR
38.74
39.91
GBP
43.94
45.92
HKD
4.14
4.3
JPY
28.81
30
21-09-17 10:30
www.bangkokbank.com
Sales -
R17428

Rayong, Laem Mae Phim
Ploy Sawan
Land size 21160 Wah ( 1 Wah = 4 sq.m. )



Updated 23-8-2017




2 160 SQM LAND ONLY 1.2 KMS FROM THE BEACH IN
RAYONG...
Located only 1.2 kms from Silver beach and less than 2 kms from
popular Coca Cola beach. Its located along a small road in an area
which is growing with small projects coming. Its located less than 1
km from Aurelia Village, which sold out in 5 months (14 plots).
Sheraton Rayong will be built about 2.6 kms away. Also not far from
Chakpong and Mae Phim beaches.

Possible to connect water and electric

Land size m²: 2 160 m²
Land size talang wah: 540
Price per m²: 1,680 THB
Price per talang wah: 3,148 THB
Ownership: Freehold for Thai owners.
Price: 1,700,000 THB

Contact information: Fredrik Skoglöf
Email: fredrik.skoglof@homeservicerayong.com
Mobile: +66(0)9 3496 6615

Thai broker: Varin Boonlue
ติดต่อ วาริน บุญลือ +66 (0)9 8669 4539
Email: varin@homeservicerayong.com



Rayong
Owner: +660934966615 Fredrik Skoglof — fredrik.skoglof@homeservicerayong.com

Possible language for contacting: - English



R17428

Your message
Name
E-mail
Phone


Warning - the PROMOTHAI website is not responsible for the accuracy of the published FREE advertisements.

Direct communication with the owners, not through an agencies, is a subject of your personal responsibility for deposits, payments and other matters.




---