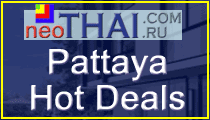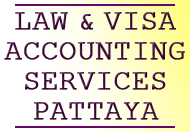 Car Rental in Pattaya
and Suvarnabhumi
Best Price Guaranteed!
Thai Baht exchange rates PROMOTHAI.com
THB
buy
sell
USD
32.66
33.33
EUR
38.81
39.99
GBP
43.95
45.94
HKD
4.13
4.3
JPY
28.79
29.98
25-09-17 08:30
www.bangkokbank.com
Sales - FANTASTIC THAI RESORT FOR SALE
R17347
5-Bedrooms
Rayong, Baan Phe
Between Baan Phe and Laem Mae Phim



Sale price
170 000 000
THB

- Thai ownership

Updated 14-7-2017



Bedrooms - 5
Bathrooms - 4

Distance to the beach - ? m.

Seaview: no

Swimming pool: private

Security


A/C number - 3

Furnishing fully furnished

Kitchen

Microwave

Cooking hob

Fridge

Washing machine

TV

Safe

Internet WI-FI


Now on the market for sale, 2.5 hours from Bangkok airport, halfway
between the villages Ban Phe and Laem Mae Phim and 20 minutes
from the fairy island Koh Samet, you will find CET – Center of
Excellence Thailand. This stunning 4 rai (6400m2) resort complex is
situated just 100m from Chackpong beach, one of the best beaches
between Bangkok and Cambodia.

The first building behind the golden gates is the impressive "Thai
Castle", a unique 1500m2 creation with luxurious rooms and spacious
wrap around terraces. There are 8 bedrooms and 3 apartments in this
building as well as kitchens, sitting rooms and bathrooms. The Thai
style buildings are all surrounded by lush gardens with a mixture of
coconut palms and fruit trees (banana, mango, papaya, etc.).

Beyond the castle there is one 3 bedroom house (110 m2) and three 6
bedroom buildings (230 m2) all luxuriously built, and like the castle all
with a unique quality. These individual 6 bedroom houses all have fully
equipped kitchens, dining rooms, upstairs and downstairs lounges and
terraces over looking the gardens.

The property boasts a total of 33 bedrooms with more than 70 beds. As
well as the accommodation buildings there is a designated conference
building to comfortably seat up to 50 people.
To facilitate relaxation and enjoyment of the property there is a beautiful
swimming pool and Jacuzzi, a tennis court, a field for boule, small
football pitch, volleyball court, shuffle board, table tennis, fitness room
and a playground for children. The ground also has ample space for
future construction.

There is also an outdoor Thai-kitchen.

Within 250m of the property there are several small Thai restaurants, a
grocery shop and a number of small places for fruit, etc.

The tranquil local beach offers several kilometers of walks along
pristine beaches, clear of salesmen but with many small restaurants
and massage shops to help you enjoy you stay in the area. Of th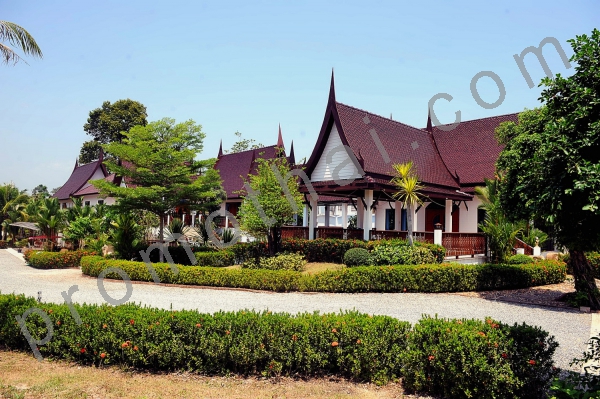 Rayong
Owner: +639297930650 Roger — Roger@lundgren.com

Possible language for contacting: - English - Svenska



R17347

Your message
Name
E-mail
Phone


Warning - the PROMOTHAI website is not responsible for the accuracy of the published FREE advertisements.

Direct communication with the owners, not through an agencies, is a subject of your personal responsibility for deposits, payments and other matters.




---