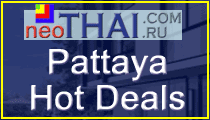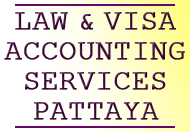 Car Rental in Pattaya
and Suvarnabhumi
Best Price Guaranteed!
Thai Baht exchange rates PROMOTHAI.com
THB
buy
sell
USD
32.69
33.36
EUR
38.91
40.09
GBP
44.17
46.16
HKD
4.14
4.3
JPY
28.96
30.15
22-09-17 08:30
www.bangkokbank.com
Sales - 3 Bedroom Home
R15953
3-Bedrooms 154 sq.m.
Rayong, Laem Mae Phim
Land size 82 Wah ( 1 Wah = 4 sq.m. )



Sale price
4 600 000
THB

- Thai ownership

Updated 29-8-2016



Bedrooms - 3
Bathrooms - 2

Distance to the beach - 400 m.

Seaview: no

Swimming pool: communal

Security


A/C number - 3

Furnishing fully furnished

Kitchen

Microwave

Cooking hob

Fridge

Washing machine

Safe

Internet WI-FI


Very well maintained and well planned villa. Indoor living space is divided into three bedrooms, two bathrooms, a living room and kitchen. On the manicured Blue Mango you can enjoy refreshing swims in two different pools. From your new home is within walking distance of the wonderful beach, bakery, supermarket, restaurants, etc. 93482

Blue Mango
Blue Mango Residence consists of detached villas and is located in the heart of the expansive part of Mae Phim beach. The area is incredibly well maintained and secure. These quality houses are thoughtfully placed around the pool areas with a tropical setting. An accommodation for those who expect western standards, high quality and service. Within walking distance of Blue Mango will find restaurants, bakery, supermarket, travel agencies, public transport and especially the wonderful Mae Phim beach.

RESIDENCE
This pleasant and well-equipped single-story houses three bedrooms, two bathrooms, living room and kitchen. The kitchen is equipped with hob, oven, dishwasher, microwave and fridge / freezer. The house is furnished for the large family and in the bedrooms you will find a total of 8 beds. The accomodation offers a wonderful and shaded outdoor patio for the entire 50 sqm. On the site you will find lush vegetation. The architect has maximized surfaces for socializing and living room, kitchen and patio melts same in a natural and inviting way. All rooms are equipped A / C and recessed Ceiling light. The beautiful outdoor ceilings are made of wood. In the hall you will find a an additional storeroom with washing machine. The dwelling is sold fully decorated and furnished so just move in and enjoy the wonderful life in Mae Phim. Stated living area includes patio according to Thai law.

The dwelling is sold with freehold house and the leasehold on the land or freehold land for lessees that qualifies for the ownership of land under Thai law. At each sale a new 30 years lease registration at Land Office will register



Rayong
Owner: +66892465417 Patrik Eskilsson — patrik.eskilsson@erathailand.com

Possible language for contacting: - English - Svenska - Norsk



R15953

Your message
Name
E-mail
Phone


Warning - the PROMOTHAI website is not responsible for the accuracy of the published FREE advertisements.

Direct communication with the owners, not through an agencies, is a subject of your personal responsibility for deposits, payments and other matters.




---